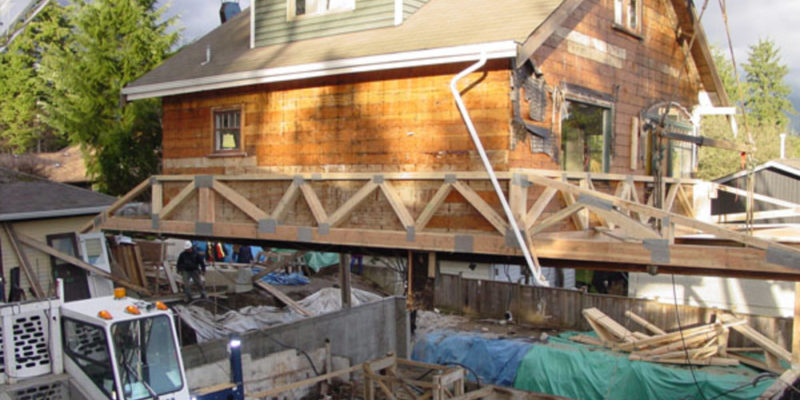 PROJECT DETAILS
Client:  Karnak Pro Builders
Location:  4040 Mt. Seymour Parkway, North Vancouver, BC
Year Completed: June 2008
---
PROJECT DESCRIPTION
Involved lifting the existing house and utilizing cranes and excavators to insert support beams to suspend the house structure.
Excavated for new basement while the house was supported/suspended.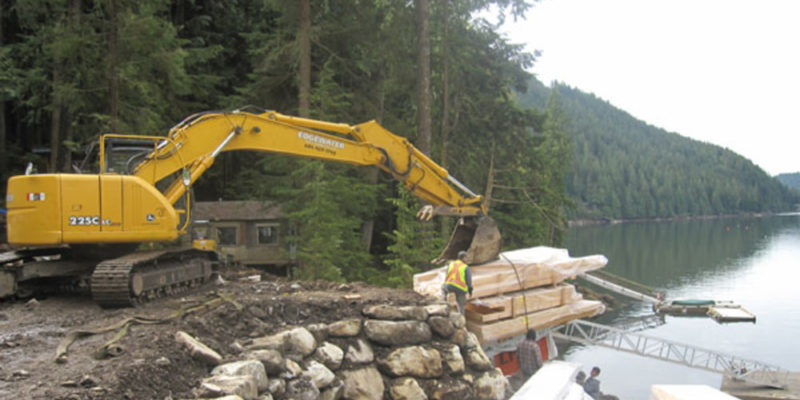 PROJECT DETAILS
Client:  Ajia Canadain Building Systems
Location: Indian Arm, North Vancouver
---
PROJECT DESCRIPTION
Boat access only.  Barged in all equipment and building materials/supplies.
Cleared/prepared lot for new house construction.
Heavy landscaping including installation of a series of dry stack retaining walls.
Installation of an approved septic system.