EXCAVATION & SITE SERVICING
Quality Service In Greater Vancouver Since 1992
Our Services »
EXCAVATION & SITE SERVICING
Quality Service In Greater Vancouver Since 1992
Our Projects »
EXCAVATION & SITE SERVICING
Quality Service In Greater Vancouver Since 1992
Get A Quote »
Recent News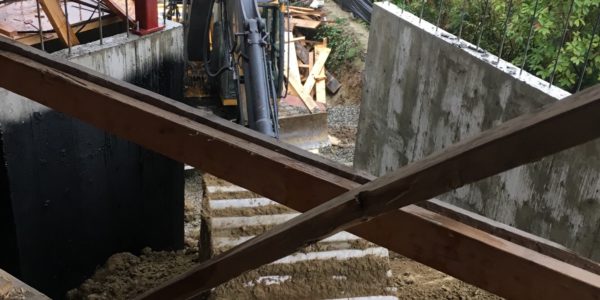 Choosing a high-quality excavation contractor is the best way to get good results, but that's just one of the benefits of hiring the right experienced professional. Whether it's for site development, new house construction, landscaping, or demolition, selecting the best excavation contractor for the job makes all the difference.
Read More
I've had the privilege to work with Edgewater since 2001 during which time they have provided an excellent team of well-established and experienced professionals. Their work on our various Foreshore Projects has been outstanding, as is their level of professionalism, attentiveness, attitude, and performance.
Chris Paterson - Project Manager (Vancouver Pile Driving Ltd)
I have had the occasion to work with Edgewater for many years and find that collectively they bring the best in excavation services to each and every project we have done together. If we have an issue, we only need to discuss it once at our next site visit, and the issue is resolved. I would highly recommend Edgewater Site Contracting Ltd.
I have worked with Andy on a number of projects and would not hesitate to recommend Edgewater Site Contracting Ltd.
Dan Jarvis - Realtor (Royal LePage Sussex)
Andrew Mundie of Edgewater Site Contracting Ltd. is one of the trusted contractors we rely on at Desakota Developments.
Whether a small job or large, Andrew and his crew take care to complete the job as efficiently as possible. I have no hesitation giving Andy and his team my strong endorsement!
Eric Sandberg - President (Desakota Developments Ltd.)
Maintaining the highest standards of quality in every aspect of what we do is what has earned Karnak Pro Builders the reputation as one of the premier home builders in the lower mainland. Building a custom home is a team effort and it's imperative to work with sub-trades that share the same work ethic and values.
Edgewater Site Contracting is a trusted part of that team. Edgewater's excavating, trucking, and site preparation expertise and abilities are matched by their attention to detail and customer service.
Mitchell Baker - President (Karnak Pro Builders Ltd.)
During the new construction of our home, we used many of the services that Edgewater Site Contracting Ltd. provides to their customers. Trucking services, full and mini sized excavators and most of all the expert advise and knowledge of the owner/operator, Andrew Mundie.
Andy's wealth of knowledge, attention to detail and ability to coordinate with other businesses to assist in the processes (Slingers, gravel and soil companies) was a fantastic help to our project. Andy and his employees were always on time, personable, ensuring the job was done right. Edgewater Site Contracting Ltd. did a great job on our project and we strongly recommend their services.
Peter & Donna Bowman - Residential New Construction
Edgewater Site Contracting performed very professionally with great communication and excellent onsite project management. They earned our confidence during our new construction and upgrade projects.
Brad Ekholm - President (JT Electric Ltd.)